MORE THAN 25 YEARS WITH WILD BIRD FOOD
Kejo Products was founded back in 1992 by Johannes Kehlet. His mission was to be the first company in Europe to offer coconut shells filled with premium wild bird food. The products sold well in Europe, and within a few years it expanded, with new shapes and designs. In the subsequent years, the product range grew extensively adding products such as wood sticks, bamboo tubes, and cones. The entire range is made from 100% natural materials. In 1995 Frank Kehlet joined the company to take care of export sales, and in 1997 he took over the senior management position. In 1998 the company was moved to a new factory to enable a strategic growth and expansion. During the following years, the range was expanded again, adding suet blocks, suet pellets, filled feeders and suet balls.
In 2009 the production was moved from Denmark to Poland and the factory in Denmark was converted in to a cooling storage to enable the business to produce all year round, and prepare large orders for secure, just-in-time deliveries. Our new production facility in Poland is nearly ready. This means additional capacity, and cool storage warehousing that will facilitate our best service yet to our customers. We aim to be the no.1 partner in wild bird food products to all our customers in Europe through continuous improvement and innovation.
OUR CUSTOMER IS OUR FOCUS
With more than 25 years of experience, Kejo Products has developed an extensive product range that covers every season with innovative, market-leading products. As one of the largest manufacturers of wild bird food products in Europe, we are represented in the European market not only with our brand "COCO-BIRD" but also with numerous private label products. Our quality management processes assures the punctual delivery of our products: even for short-term or large quantity orders. Our team will meet your needs quickly and reliably.
CARING ABOUT THE ENVIRONMENT
At Kejo Products, we care about the environment, which is why many of our products is nature-based products, which means that they are fully or partly compostable. As well as that, we also do everything in our power to make sure that our packing-materials are recyclable. Finally, we offer a complete range of feeders, which are made of fully recycled materials.
OUR MANUFACTURING SUSTAINABILITY PLAN
We are investing in our plant helping reduce the greenhouse gas emissions and waste impacts of our manufacturing operations as our business grows. Our new production facility uses several new energy conserving improvements.
Manufacturing programme
Every year we reserve capital investment for projects that reduce energy, plastics, and waste. We are looking for sustainability through continued improvement and investment in new equipment and new machineries. This covers more than one third of our production cost and environmental footprint.
How are we achieving our targets?
To achieve our targets, such as those relating to our energy usage, we are focusing on three areas of change:
Embracing new technologies and promoting best practices
Changing our packaging materials, where possible, to recyclable materials
Insulating our production facility to reduce heating and cooling energy consumption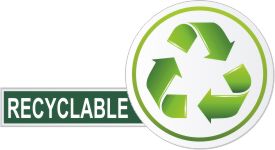 NEW: WILD BIRD FOOD ON INSECT BASE
Insects are part of the natural diet of wild birds and are a valuable source of nutrients that support their healthy growth and development. We have developed a new range of insect fat products that are naturally rich in energy, protein and minerals. They also contain essential nutrients and important amino acids.